A look at our: Creative Brief for September
Around the first Tuesday of every month, we add new content to our design software.  With each release, we add content created around Holidays, trending themes, and building elements.  These building elements, we think of them as "maker" kits, give you the various pieces that you need to assemble things like logos, monograms, or even maps.  Each month, we'll add a new blog telling you what is coming, what products they'll look great on, and tips and tricks on how to use them.
Written by Sawgrass
on September 19, 2023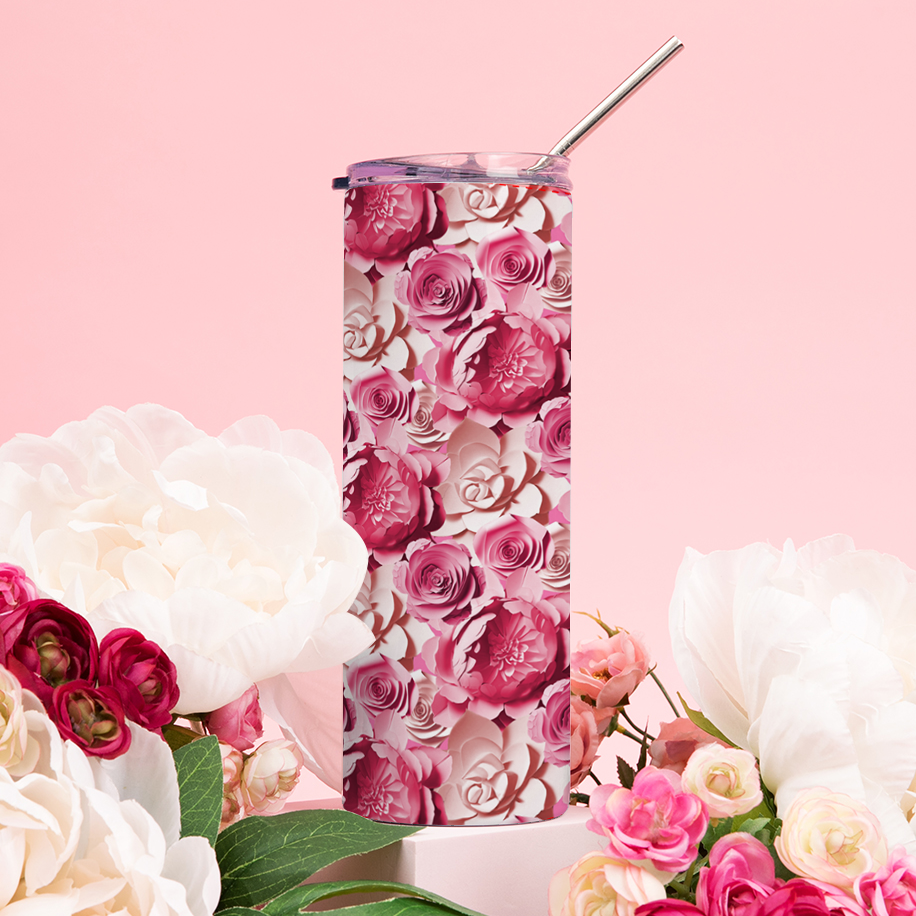 September Collections
One of the highlights of our September content release is a dynamic collection of 3D flowers inspired by social media content creator Angie Holden. This collection is full of these realistic paper flowers that virtually jump off of the page.  In her signature color palette, these backgrounds and designs inspired by Angie will look great on tumblers, notebooks, and coasters of all materials.  These fun, bright, paper flower-style patterns and designs will add a welcome, vibrant pop to the traditional Fall palette.
We have several collections this month focused on Thanksgiving and Fall.  Our adorable Pumpkin Spice collection is a fun and bubbly collection celebrating Pumpkin Spice season. These trendy designs are compiled of pumpkin-related elements mixed with character elements to make it easy to create your own fun design.  Mix and match the elements to create pumpkin spice treat of your own!  These of course will look great on tumblers and mugs, but on t-shirts and totes as well!  
There are so many cute sayings to use with this art:
'Tis the season
Hello pumpkin
Thick thighs and pumpkin pies
Pies before guys
Pumpkin spice and everything nice
A little pumpkin and a lot of spice
Pumpkin spice gives me life
Whatever spices your pumpkin
Pumpkin spice everything
Spice spicy baby
Pumpkin is coming
Joining the pumpkin spice characters are an adorable selection of gnomes.  This collection of gnomes features mix-and-match fall accessories so you can create their own fun Fall gnome characters and scenes. There are many interchangeable pieces that help the user make these designs their own.  These can be featured on a variety of home decor pieces including pillows, coasters, tea towels, and serving trays.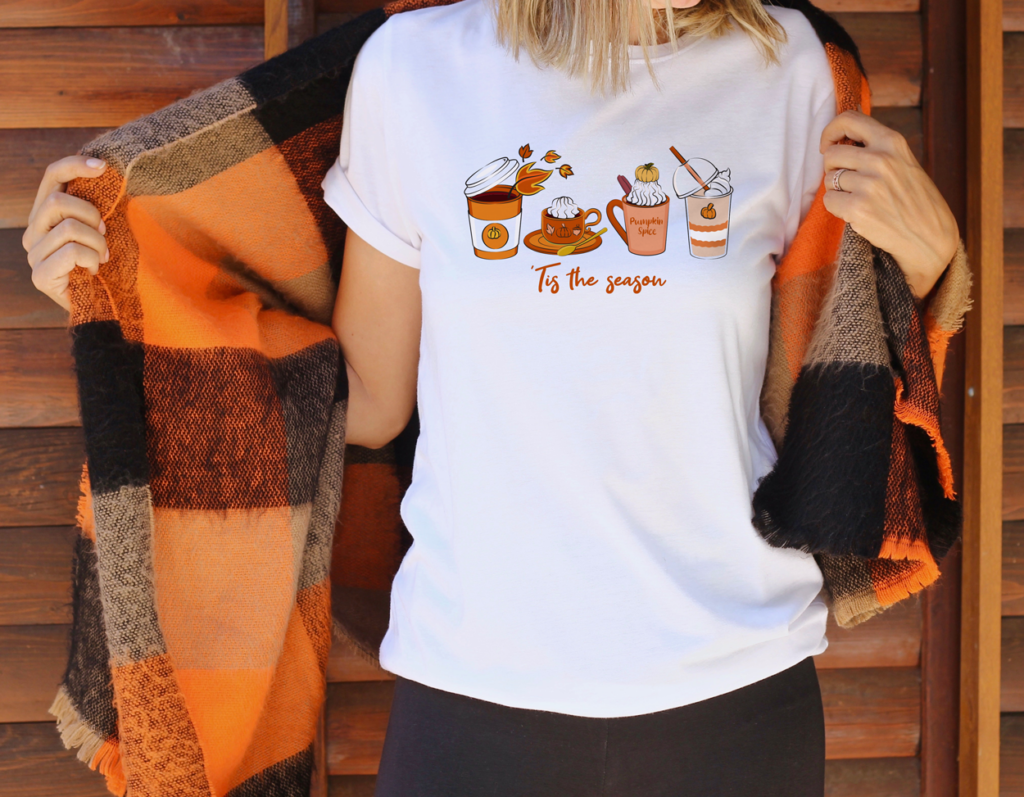 If you are looking for some great Gnome puns, there are many to choose from:
Chillin' with my gnomies
Gnome sweet gnome
Welcome gnome
Home is where your gnome is
Go big or go gnome
Oh gnome you didn't!
Gnome for the holidays
Gnome is where the heart is
There's gnomebody like you
Gnomebody loves you like I do
We have also added a collection of fall flowers that embody fall with their deep and dense palette.  These rich fall flowers are paired with garden related themes such as seeds, butterflies, and mushrooms.  
Our Fall designs are wrapped up with a collection featuring a more classic take on Autumn.  These fun designs feature lots of pumpkins and fall leaves that will look great on kitchen and home decor items like serving boards, pillows, coasters, and enamel mugs.  
Any of our Fall designs pair well with these great sayings:
Hello fall
Happy fall, y'all
Fall is my Favorite Color
I love Fall most of all
Leaves are Falling, Autumn is Calling
Fall is in the air
Fall Breeze & Autumn Leaves
Fall is proof that change is beautiful
That Autumn Life
Autumn Days Are Here Again
Oh my gourd
Meet me at the pumpkin patch
Pumpkin kisses and harvest wishes
This month's content drop will also feature a look at country and western themes.  Our Let's Go  Girls collection features fun, feminine and trendy designs that will stand out year-round. These designs are great for swag for a Bachelorette party or a Girls Trip.  They also make perfect gifts for your favorite cowgirl.  These designs are perfect for tumblers, t-shirts, and totes.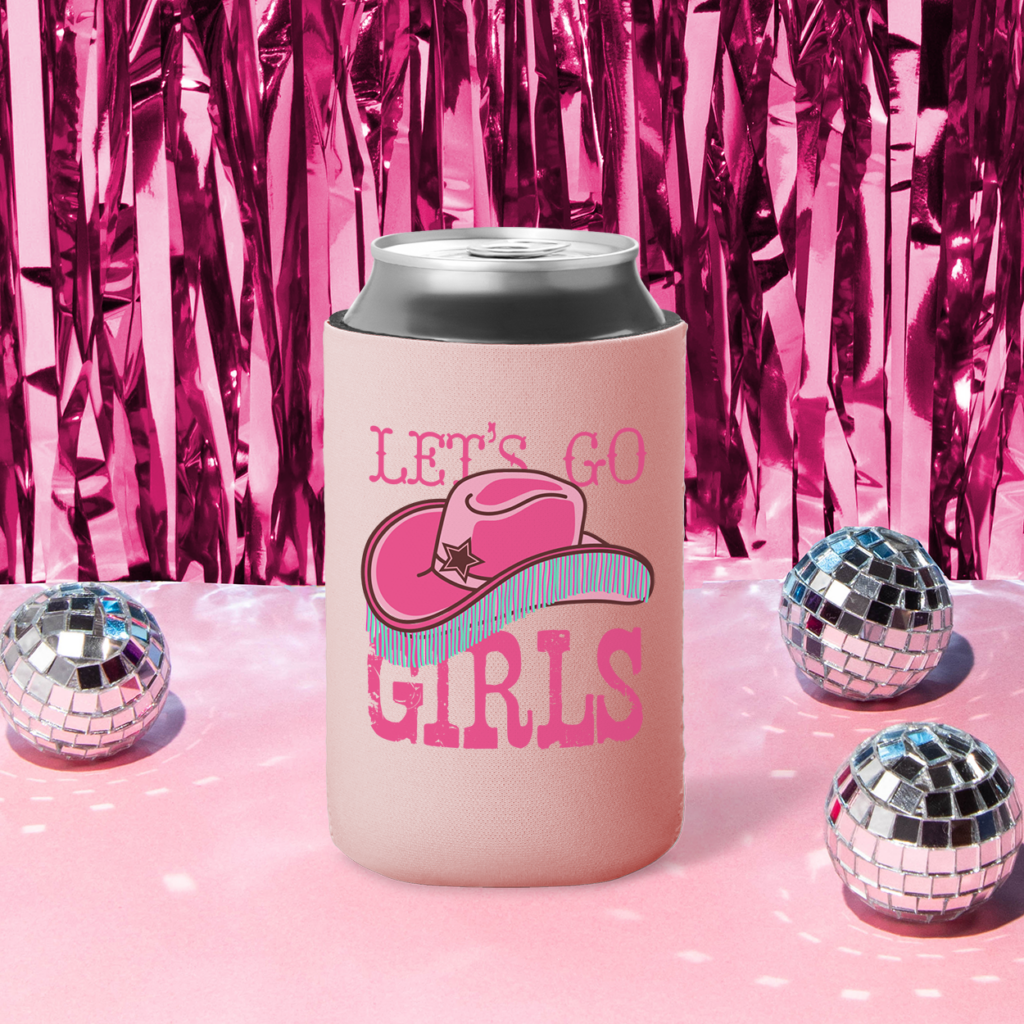 Sayings you may consider using include:
Let's go girls
What would Dolly do?
Raised on Dolly
In Dolly we trust
Howdy honey
Saddle up, Darlin'
Beg your Parton
In a world full of Jolene's, be a Dolly
A cup of ambition
Cowgirls have more fun
Let's get Nashty
Nash Bash
Long live cowgirls
Nash-lorette
Not my first rodeo / my last rodeo
[Jenna's] Last Rodeo
[Meghan's] Last Hoe Down
Man, I feel like a BRIDE
Gettin' hitched / Gettin' rowdy
Kick up your boots
Stay wild, Cowgirl
Pairing well with those designs are our Wild West collection which is a vibrant yet classic celebration of the American West.  You'll find orange skies, rolling deserts, terracotta-collared hills and cacti paired with the more nostalgic glory of cowboy culture.  These designs and patterns will look great on enamel mugs, frosted glass drinkware, t-shirts, and totes.  
There are so many great sayings you an use with this artwork:
Never drink with your shootin' hand
Wild as heck
Giddy up
Yee Haw
Howdy
You're the YEE to my HAW
Long live cowgirls
Should've been a cowboy/cowgirl
Hotter than a $2 pistol
Saddle up, partner
Not my first rodeo
Born to ride
Cowboy take me away
Desert Child
Wild Spirit, Kind Heart
Meet me in the desert
Desert vibes
That's it for our September content.  Need more inspiration?  Connect with us in MyMates by joining the design group. You can bounce ideas off other users or ask design questions!    Want to connect with me?  You can join my group "Rhonda's Sublimation Corner" in MyMates.  That's a great place to ask me questions or request a blog post you'd like to read!