How to Make It: T-Shirt Pirate Costume
Need a last minute Halloween Costume? We have a great variety of costume t-shirts and will show you how to make the pirate one.
Written by sawgrass
on September 1, 2023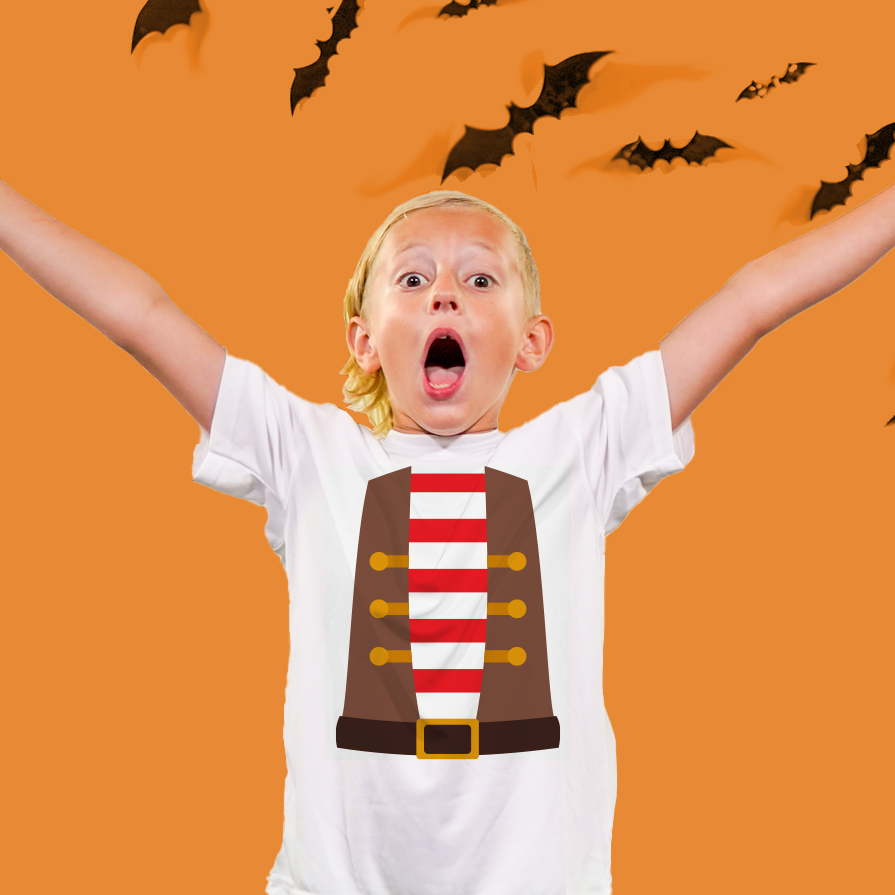 Skill Level: Beginner
Tools & Supplies to Make It:
DesignMate+
Sawgrass SG1000 Printer
15″x15″ or larger heat press
11″x17″ or larger sublimation paper
White polyester t-shirt
Lint roller
Heat tape
Blowout paper
How to Create It:
Once you are logged in, start a New Creation.
In the Blank Products tab in DesignMate, click the Clothing icon, then scroll down and click on Youth Solar Shirt-Sleeve T-Shirt. Click on Apply to continue.
Go to the Designs tab and click on the Halloween folder. Select the pirate DesignMate+ design.
Click on the design to select all and resize the design on the t-shirt. Click outside of the design to deselect.
Once you are done, choose Continue from the top right panel.
Give your design a name and add it to a category, then click Save.
Add a description about your design or product.
How to Print It:
Click on the Print icon at the top right. This will open PrintMate.
The printer should be set on the Sawgrass SG1000.
Select the preset for Polyester T-Shirts.
Set your paper size to Tabloid.
Make sure your print orientation is Portrait.
Under the color Management tab, select Vibrant.
Click Print.
How to Press It:
Turn on and set your heat press to 400 degrees Fahrenheit and time to 45 seconds.
Lint roll and pre-press your t-shirt for 5 seconds.
Place your design face down 3 finger-lengths down from the neckline and center with the neck tag. Tape down the printed design with heat tape on both sides.
Place the shirt on the lower heat platen and cover the printed design with blowout paper. Press for 45 seconds.
Slowly lift the top platen and quickly remove the printed design.
Tips & Tricks:
To avoid the press lines you often get when sublimating onto polyester, rip the edges of the paper outside of the printed area. By eliminating the sharp lines, you avoid the lines transferring onto your design.
Pre-pressing your shirt to remove creases and lint-rolling your shirt to remove lint helps to ensure a great press.